In the village of Ankoba, located on Madagascar's southwestern coast, people rely on traditional farming and fishing as their primary sources of livelihood. During Climate Crowd interviews conducted in 2017, however, local people explained that a recent decline in and shift in the timing of rainfall over the last five years (described by nearly 80% of respondents) has caused sources of freshwater to dry out and crops to fail. With few alternatives available, the community has come to rely more heavily on fishing to sustain themselves, putting greater pressure on already strained fisheries. Several species of fish, for example, have disappeared from the area entirely. Follow up meetings in 2019 have further confirmed these findings.
In response, this project is supporting the creation of sustainable livelihood alternatives through seaweed farming and beekeeping, helping households diversify their income and lessen the burden on local fisheries. Prior to implementation, studies demonstrated the suitability of both interventions in Ankoba, citing the presence of nearby mangroves and dry forests as an important requirement for beekeeping. Because bees require adequate habitat to forage, the project creates an incentive for the community to protect nearby forests now and into the future. Seaweed farming has been primarily driven by local women, helping to reduce existing gender inequities including the current lack of involvement of women in income-generating activities. Local partner organizations will help to facilitate training on both activities and ensure long-term sustainability of the project.
After several information sessions, most households were interested in practicing seaweed farming to improve their income and strengthen their resilience to the effects of climate change. Before participating, each household signed a conservation contract attesting to their commitment for preserving the environment. So far, 42 households (71% women, 29% men) have benefited from technical capacity reinforcement and equipment support, and the growth of the seaweed is currently very promising (100% after the 45 days cycle).
In addition, 32 households (84% men and 16% women) have taken up beekeeping.  Local partner FITAME has provided training sessions and assisted in the collection of bees in the forests. Among the 40 hives provided, each of which produce about 20 liters of honey annually, 90% were populated during the bee catching phase, but due to various reasons (including a catching period that didn't correspond to the flowering period) around 50% of the hives are currently populated. Nevertheless, community members continue to collect bees in the forests and look to continually improve their practice.
Activities
Meeting with the community to introduce detailed project concept and gain input and approval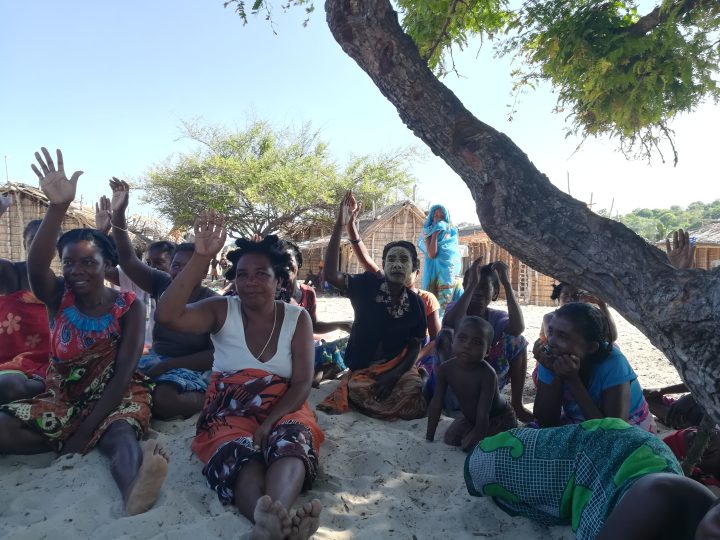 2. Identification of seaweed and beekeeping sites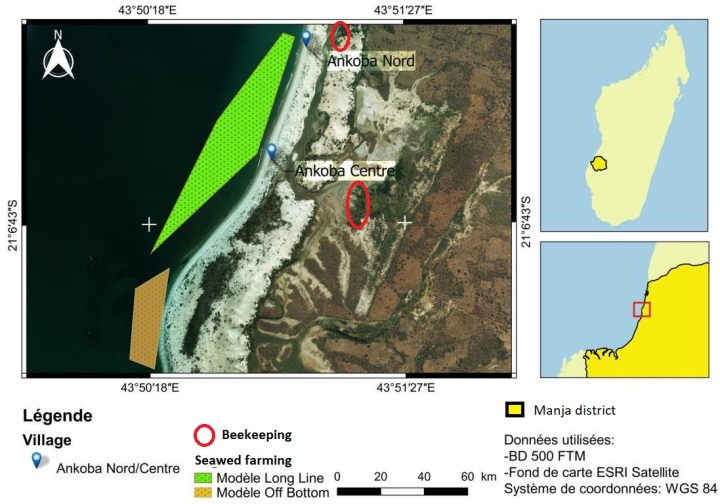 3. Training of local communities on seaweed production and beekeeping techniques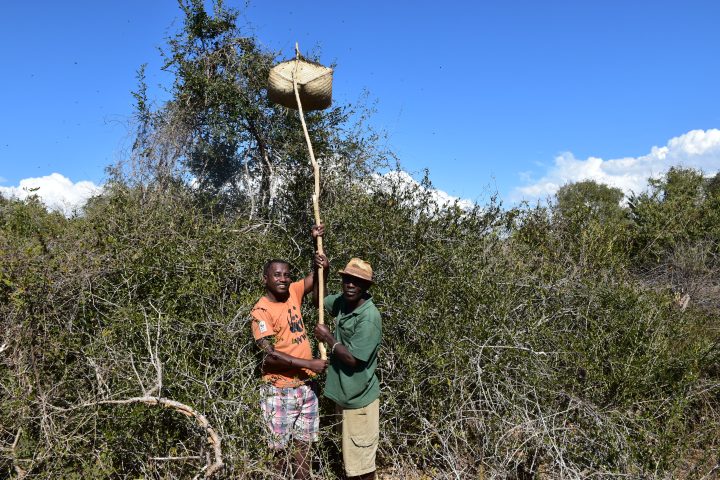 4. Buying and installing materials for seaweed and beekeeping production
5. Follow up Climate Crowd Interviews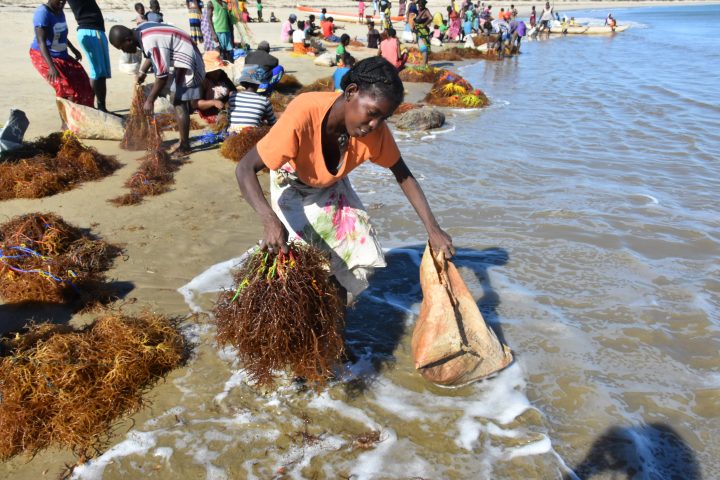 Materials
Beehives:
recycled wooden boards to serve as frames
safety equipment to protect against bee stings
relief waxes
stainless steel wire
queen grill
Seaweed farming:
buoys
rope of various sizes and lengths
Indicators
Outputs
one seaweed farm constructed
beekeeping hives constructed
Beneficiaries
32 households engaged in beekeeping
42 households engaged in seaweed farming
Impact (anticipated)
Increased household income from alternative livelihoods
Increased involvement of women in income-generating activities
Reduced pressure on fisheries