Along the borders of Kenya's famous Maasai Mara National Reserve, communities face unprecedented change. In 2016, Climate Crowd interviews with village members revealed the extent to which the recent shift towards warmer and drier conditions has hurt livelihoods, primarily livestock rearing. Reduced access to water and pasture and the resultant spike in human wildlife conflicts represent the greatest areas of concern.
Following meetings with the communities involved, during which results of past data collection efforts were presented and discussed, specific interventions were identified to: 1) improve availability of water for wildlife; and 2) improve community access to water without the need for traveling long distances into core wildlife areas where conflicts often occur.
Activities:
Activities:
Over the past year, WWF Kenya has worked with communities to complete the following activities:
An important local water pan was rehabilitated. The pan was widened & deepened, its walls were reinforced, and a spillway was created. The community then planted grass to reinforce the walls and spillway, which they will continue to maintain.
Two roof rainwater harvesting systems were installed in both Mpopong and Nkineji Primary schools within the Siana conservancy. The installed systems will directly benefit more than 1,551 people by providing clean water and serving as models to be replicated for nearby households.
A weather station was installed in Entumuto tented camp with technical support from Kenya Water Resources Authority, through a participatory process led by the community members of Siana, the management, grazing committee and rangers team, all from Mara Siana Conservancy. In addition, one memebr of staff from Entumoto Tented Camp was trained as a gauge reader and is responsible for the general maintenance of the equipment. Data collected from the weather station will directly benefit at least 1,200 households.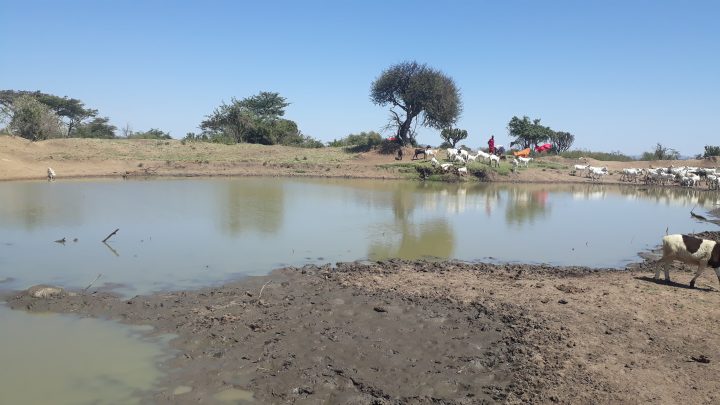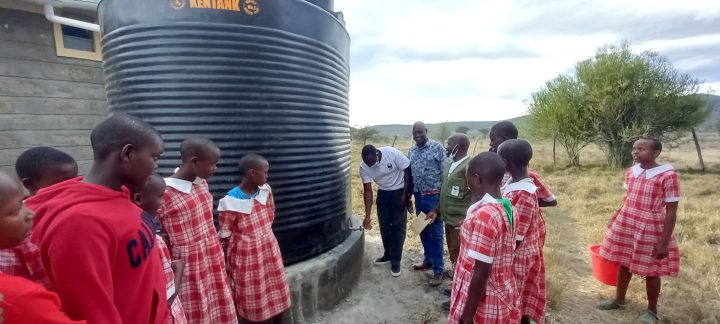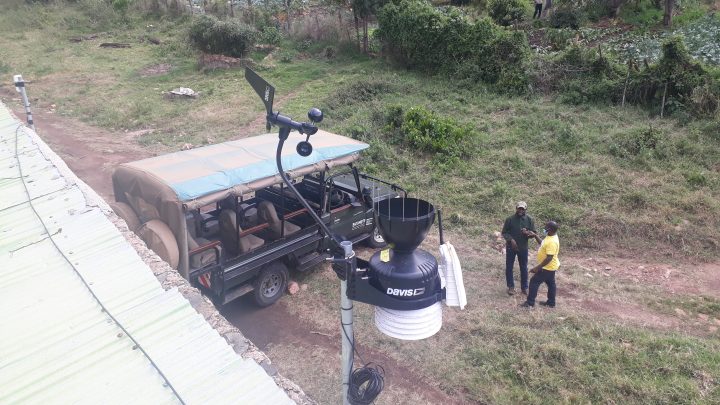 Above: Rehabilitated water pan; one of two primary schools where roof rainwater harvesting systems were installed; newly installed weather station
Indicators:
Ongoing monitoring and evaluation efforts after the project will determine to what extent instances of human-wildlife conflicts have been reduced, the amount of water collected through rainwater harvesting, and the number of households who use rainwater harvesting as their primary water source.